ADVANCE MASTER SOMMELIER CANDIDATE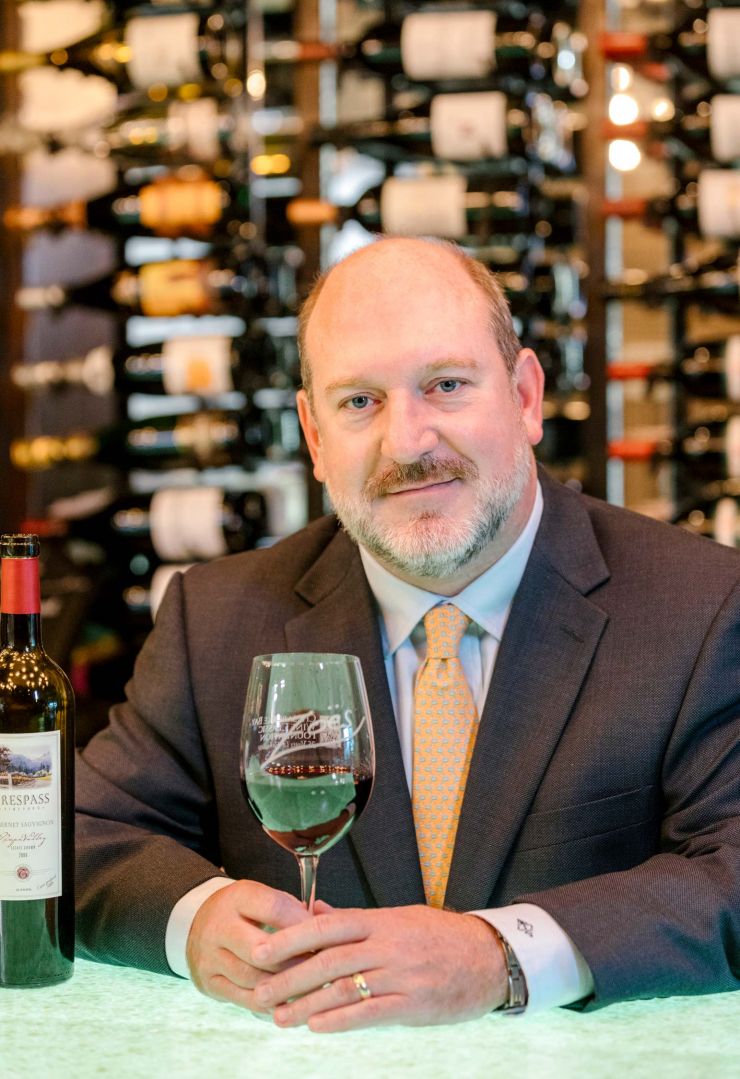 MARC SAUTER
Marc Sauter grew up in a military family, an experience which exposed him to travel and international cultures. Having come to Virginia to study accounting at Old Dominion University, it wasn't long before he realized that his true passion was being able to share life's celebrations with food and wine. Marc decided to make it a career and therefore worked and traveled to further expand his knowledge, with trips to Australia, Spain, New Zealand, Italy, France, Oregon and of course, Napa Valley, Marc's home away from home. Now, after 27 years in the restaurant industry, Marc continues to share his passion for food and wine as a Sommelier and wine educator at Zoe's Steak and Seafood Restaurant, in Virginia Beach, Virginia.
In April 2000 Marc passed the Court of Master Sommelier's Intro Level and joined the Guild of Sommeilers. He has advanced that position and has achieved the status of "Advance Master Sommelier Candidate" within the Court. He has been one of forty Sommeliers in America invited to and attending the Sommelier Summit for the past five years. In 2005 he was awarded "Service Professional of the Year" for Southeastern America by Sante Magazine and "Top 34 Wine Lists in Northern America" by Wine Enthusiast Magazine. He has been the recipient of the Wine Spectator Awards for his wine lists for the past 22 years. He proudly accepted Hampton Roads Magazine's #1 Rated restaurant for Zoe's Steak and Seafood Restaurant in 2009, the first year they opened.
Marc devotes much of his free time to charitable causes, participating in events for St. Jude's Research Hospital, CHKD (Children's Hospital of the Kings Daughters), Begin Again Foundation, Seton House Foundation, Toby's Dream Foundation, The Haitian Relief Fund and the Joy Foundation. He served as a board member of the Chesapeake Bay Wine Classic, an organization that helps local students' scholastic dreams come true by providing college scholarships. He also enjoys helping others develop a love of wine by volunteering his time teaching aspiring Sommelier's studying for The Court of Master Sommelier's Intro and Certification exams.
His passion for the restaurant industry, his lust for knowledge, and his devotion to wines and all that is involved has been incredibly supported by his wife Ursula and his daughters Beth and Madeleine. Anyone who knows Marc understand that his truest treasures are his wife and children even over his passion for wine.